SAVE 10% SITEWIDE WITH CODE: ASIX10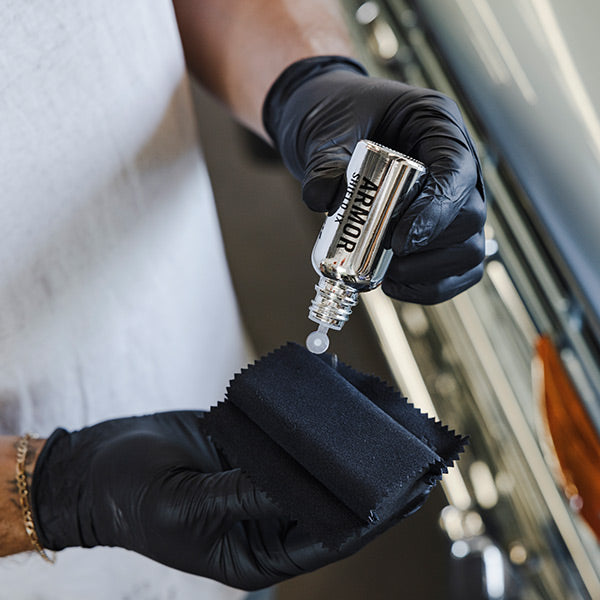 1. SHOWROOM CANDY SHINE, ALL YEAR ROUND
Armor Shield IX creates a slick candy shine surface that returns your car's paint and external surfaces to better than brand new. With a little prep work, the ceramic coating locks in your pristine car surface, enhances the color, and creates a mirror-like shine that's hard to the touch. Throw your old waxes away, they can't compare.
2. EASY CLEAN, MINIMAL EFFORT WASHING
As you drive your car around mud, grease, grit and grime cling on to the microscopic ridges in your paint and exterior. By coating your car in Armor Shield IX ceramic coating, those ridges are filled in making it near impossible for the crud to cling on to the surface. These ultra-hydrophobic properties mean washing your car is barely more than a rinse with a hose every so often, saving you $$$ on cleaning products, washes and a hell of a lot of time too.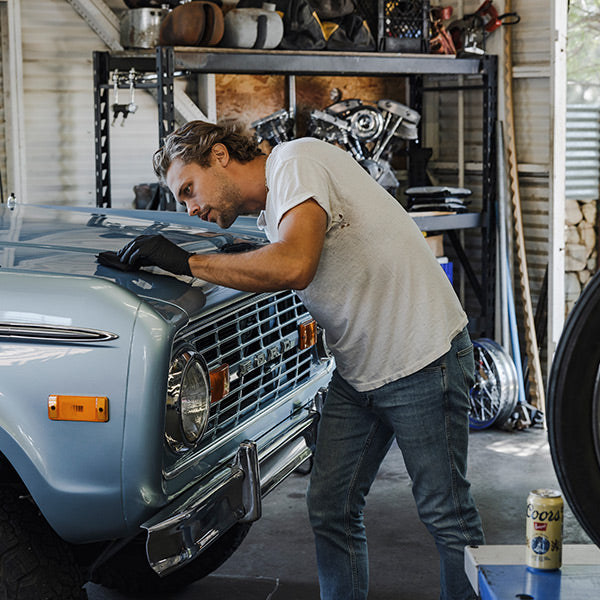 3. PROTECT YOUR SURFACE WITH 9H HARDNESS
Armor Shield IX cures to a 9H hardness making it resistant to swirls and scratches. The ceramic coating creates a sacrificial layer over your vehicle's surface which protects the paint from any superficial damage. Armor Shield IX rejects UV rays, road grime, mud, pollen, acid rain, your father's insults, bird droppings and any other gunk you can throw at it.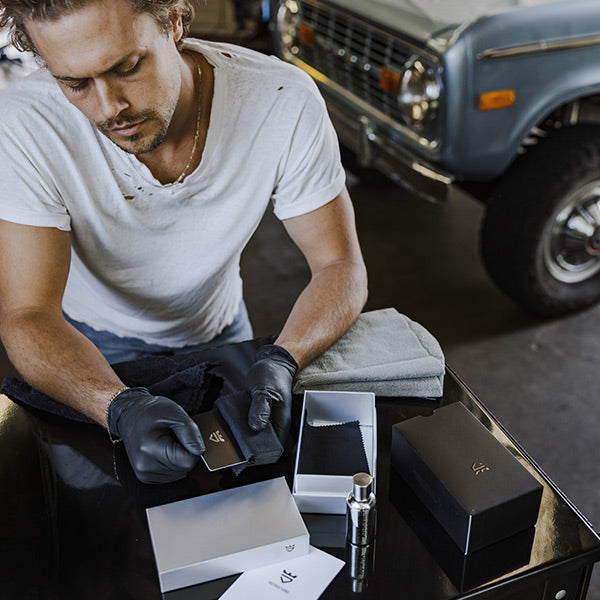 4. IDIOT-PROOF DO IT YOURSELF KIT
If you can wash a car, you can apply Armor Shield IX. Everything you need to apply the coating is included in the kit (gloves, applicator, suedes, buffing towel, 30ml ceramic liquid) with simple instructions to follow. It's totally risk-free, you do not need to have any previous detailing experience.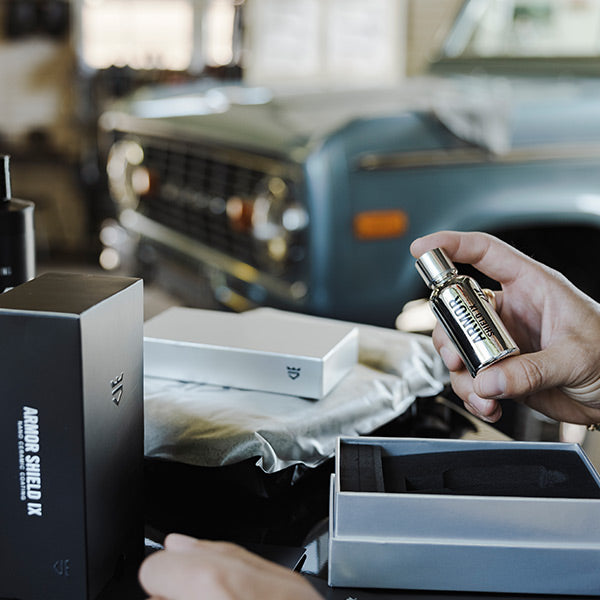 5. THE KING'S GUARANTEES
Armor Shield IX will last a minimum of 2 years on your vehicle, we guarantee it. We pride ourselves on being the best customer care team around. If you have any issues, worries or fears, drop us a line and we'll talk/walk you through it. And if you're not still happy, we'll refund you, no questions asked. We also offer super-fast shipping, safe transactions, and peace of mind that you can reach us at any time.
6. ALL ROUND AWESOMENESS
Okay so we suck at counting but really 5 points is too short anyway. Armor Shield IX can be used on any hard external surfaces too; paint, plastics, trim, glass, and lights too. On top of the above reasons we just generally want you to know that you guys always come first in AvalonKing's realm. We've designed these products specifically for hobbyists, we listen to every comment and complaint, and we endeavor to create the best possible experience and products on the market without breaking your piggybank. And all the while having a helluva a lot of fun doing it too. Come along for the ride.
BUT DON'T TAKE OUR WORD FOR IT, CHECK OUT SOME OF THESE REVIEWS FROM OUR CUSTOMERS…
I've done 3 cars now using Avalon King Armor Shield IX and it's so easy to maintain a clean car. Dirt & dust doesn't stick as easily so your car looks cleaner, longer. I can't recommend it enough.
ALL THE CARS THAT LOOK BETTER THAN YOURS
#COATEDBYTHEKING
Tag us to see your picture featured in our page
THEY HAD TO HAVE SOLD THEIR SOUL TO THE DEVIL TO PROCURE THIS PRODUCT