The term "blood, sweat, and tears" gets thrown around a lot by old hot rod guys, and we really can't blame them. Back in the day, removing embedded contaminants like bug guts, bird shit, tree sap, and road grime from a car's exterior meant throwing a splash of turpentine on a shop rag, and hoping for the best.
If your toil paid-off, you were left with a relatively clean automobile, and in exchange you got a shit-ton of spider web surface scratches. Just imagine how easier life might have been if automotive detailing clay bars and mitts had been around back then…
But enough with all of the nostalgia. It's high time that someone set the record straight about automotive clay, and explain what it is, how it works, all it requires, and why it matters so damn much.
There's a reason why we here at AvalonKing adamantly encourage every vehicle owner to first clay their machine before applying a layer of Armor Shield IX, regardless of what condition it may be in. However despite our pleas, we continue to get a lot of pushback from customers who either don't want to clay their cars, or are nervous that the procedure will compromise their clear coat in some way.
So sit back, grab a beverage, and listen up, because properly clay barring your car can mean the difference between clean and protected, and faded and flaking.
What is a Clay Bar?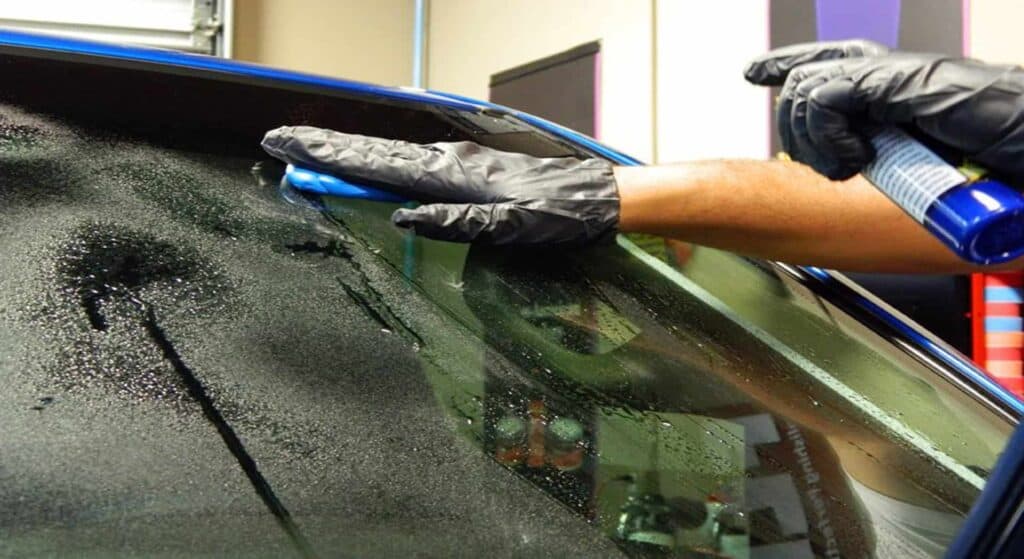 Clay Bars Are NOT Made From Clay
Contrary to its namesake, clay bars are not really made out of clay. Instead, they are made from a blend of man-made materials like polymer rubber and synthetic resins. Much like molding clay, this stuff is extremely elastic and absorbent, allowing it to be stretched or molded as needed in order to better contour to whatever surface requires claying.
Clay is One Contaminant Removing Badass
It is this ability to be molded that gives clay bars in particular a unique advantage, as they can be formed to fit within tight crevices. Regardless as to whether its a tightly rolled door seam or a completely flat quarter panel, the ability to snag microscopic contaminants makes automotive clay bars a must-have detailing tool.
The Different Grades of Auto Detailing Clay
Not all clay bars are created equal, and a quick online search will reveal a multitude of strength grades being offered by a copious number of companies. In order to keep things concise, let's lump all of these clay bars and mitts into two categories, and briefly discuss their benefits.
Soft/Mild Grades:
Soft/gentle grades of clay bar are designed to remove mild cases of surface contamination. These products are generally reserved for light debris removal and routine maintenance. Milder clay bars are ideal for removing things like pollen build-up, dust, and contaminated rain or hard water deposits.
Hard/Rough Grades:
The rough, or harder grades of clay bar are reserved for removing deeply embedded or stickier debris, as well as for when surface prep is required prior to painting or protecting procedures. The problem with harder clay bar materials is that they are far more abrasive, and when used improperly can strip-away clear coat and even damage paint. Unless you are familiar with advanced detailing best practices, it's generally best to let the pros handle hard clay bar applications.
Don't Forget to Lube 'er Up!
Yeah, you read that right. Clay bars require lube. LOTS of lube. We're not talking about the slippery stuff you rub on your naughty bits when it's time to get a little "experimental" in the bedroom, or the petroleum-based ooze that your automobile's mechanical components crave. Like clay bars, cloths, and mitts, there is a dizzying array of surface detailing lubricants on the market, many of which are specifically engineered to play well with clay.
Quick Tip: While many auto detailing product brands offer a proprietary spin on clay spray lubrication, many DIY enthusiasts create their own custom clay lube solution. In order to create your own clay bar lube, just add a sizable dose of low-pH car wash shampoo, and then carefully dilute it down with clean water until it becomes just watery enough that it can be applied via the use of a spray bottle.
A Little Clay Bar History Lesson

The Early Days of Clay
Original variants of today's automotive clay products we used today were first created, when a Japanese scientist by the name of Tadao Kodate began tinkering with resin encapsulated abrasives. However, it took quite a few years before Kodate-san had something that was ready for mass public purchasing, but with the help of pneumatic tool inventor and auto detailing guru, Dennis Dehn, the entire world eventually gained access to the benefits of automotive clay.
Today, Kodate-san is the acting CEO at JoyBond, a clay bar company based in Saitama, that to this day retains its claim of being "…the original manufacturer of Cleaning Clay bar for automotive detailing." First made available to the masses in 1993, Kodate-san's creation has sold millions of units since its launch, and has paved the way for countless other auto detailing companies to expound upon his discovery via their own line of clay auto detailing products. To this day, JoyBond only offers two products, a "Blue Clay" for minor decontamination scenarios, and a "Red Clay" for lifting things like paint overspray and deeply embedded brake dust.
Modern Day Clay Bar Variants
Nowadays, DIY devotees and pro detailers alike have access to a myriad of clay bar products, with every color and hardness level imaginable being offered. There are also cloth and mitt versions, which take all of the benefits of claying a car, and give them an easy-to-hold and fold profile.
While detailing clay mitts resemble wash mitts and come packed with small, beaded synthetic clay materials for accomplishing the task at hand, cloth versions offer the same benefits, but in product that can be creased for canvassing cracks and sharp edges. Many car care enthusiasts prefer these modern clay bar products, as they contour to one's hand better, cover larger expanses in less time, and are less likely to slip or be dropped.
But perhaps the biggest benefit of using a clay mitt or towel, is that they can be used over and over again. Accounts of professional detailers using the same mitt on 30-50 different vehicles before swapping it out for a fresh one are not uncommon, so while they may be a bit more expensive than traditional clay bars, you do get a lot more bang for your buck.
Quick Nerd Note: Automotive detailing clay bars are like bricks of soap in the penitentiary: You NEVER want to drop them. Once a clay bar lands on a sediment-covered surface like the ground, it's pretty much game over, and you will need to go procure a new one. Clay mitts and clay cloths with wrist straps eliminate this risk, adding yet another perk to their long list of benefits over traditional clay bars.
A Close Look at How Auto Detailing Clay Works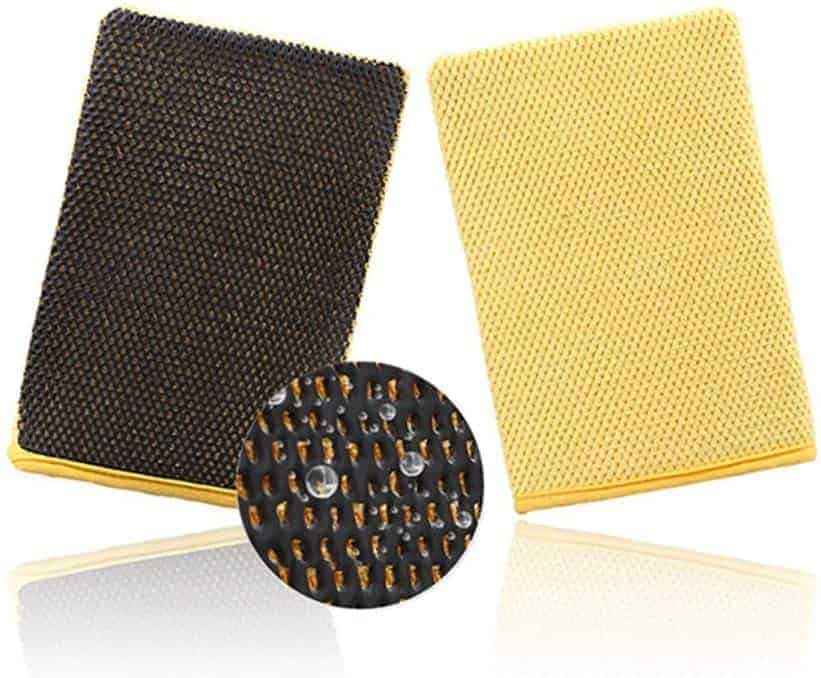 The Lubed-Up Slip & Slide
As a clay contaminant removing product glides over a surface, any crud embedded within the area gets stuck in the super-soft, sticky substance. The trick is having ample amounts of lube applied to both the surface you are cleaning, as well as the clay product itself. This will not only guarantee that the area being clayed gets scrubbed with a detailing solution, but it will prevent the clay bar/mitt/cloth from binding-up as it slides.
Playing Particle Pick-Up
As the clay contaminant removal tool absorbs any dirt, pollen, brake dust, road grime, bird shit, tree sap, and other crud, it becomes increasingly important to lubricate often and flip or fold the clay product over. You don't want the particles to dislodge from the clay and end-up back on the surface you are cleaning, so flipping and/or folding is a must. There's also the risk of the contaminants stuck within the folds of the clay marring the surface, so that liberal amount of lube we mentioned should continue to be used at every stage of the claying process.
Rubbin' It the Right Way
When you use a clay bar treatment as instructed by the manufacturer, it should be completely safe to be used all exterior components, with things like convertible soft top fabric roofs being the only exception. In fact, many professional detailers opt to use a surface clay bar over polishing compounds and buffing wheels, as the risk associated with removing or damaging clear coat is quite low with the claying approach.
Prep for Ceramic Coating, PPF, and Other Surface Protectant Applications
The reason why it's so crucial to use a clay bar prior to applying a surface protection product like a nano ceramic coating, is to remove contaminants that can potentially eat-into paint, or worse, the metal underneath it. When you apply a ceramic coating or any other form of protective product over embedded debris, it has no where to go but deeper into the surface that it has already been affixed to. This translates to digging deeper into your vehicle, which not only makes the contaminant far more difficult to remove, but potentially opens the door for corrosion and rust.
Selecting the Right Claying Products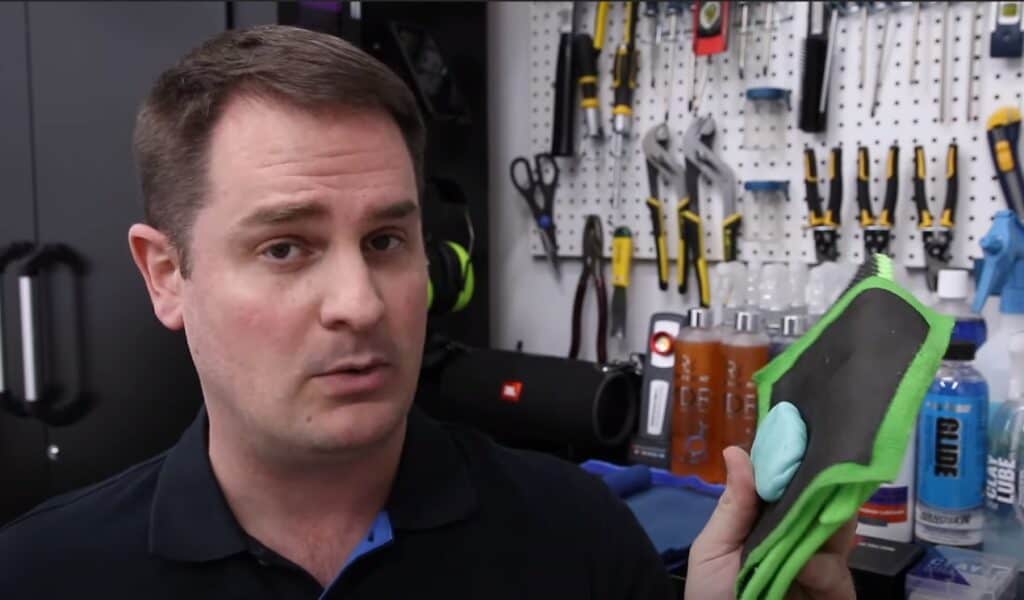 So you've decided that it might be time for a clay bar treatment, and that you do indeed have the physical and mental aptitude to complete the task of detailing your own car. Well congrats compadre, you are now one step closer to automotive supremacy. But before you begin, it's time to do a little shopping.
Whether you prefer to shop online or at the local hardware store, you will find that the average slab of automotive clay tends to be quite affordable. While it may require disposal after just one use, clay decontamination products typically only require application once a year or so, and a small bar is oftentimes more than enough to clean most cars, trucks, and SUVs.
Clay mitts may cost a bit more, but as we stated earlier, that additional price point tends to be worth it when you factor in the perks of these "hybridized" forms of claying media. Just be sure to get something that fits your hand, and don't just opt for the cheapest product on the shelf, because there are quite a few inexpensive, and frustratingly inferior options out there.
As for choosing a clay lubrication, that really depends upon whether or not you plan on making your own. While many manufacturers will insist that you "must" use their specific lubricant formula to achieve optimum results, multiple tests by independent researchers have proven that the majority of the higher-end offerings all perform equally well. You will also need some ultra plush microfiber towels for wiping everything down when you are done, so don't skimp here unless you want scratches on your freshly decontaminated clear coat.
How to Use a Clay Automotive Detailing Product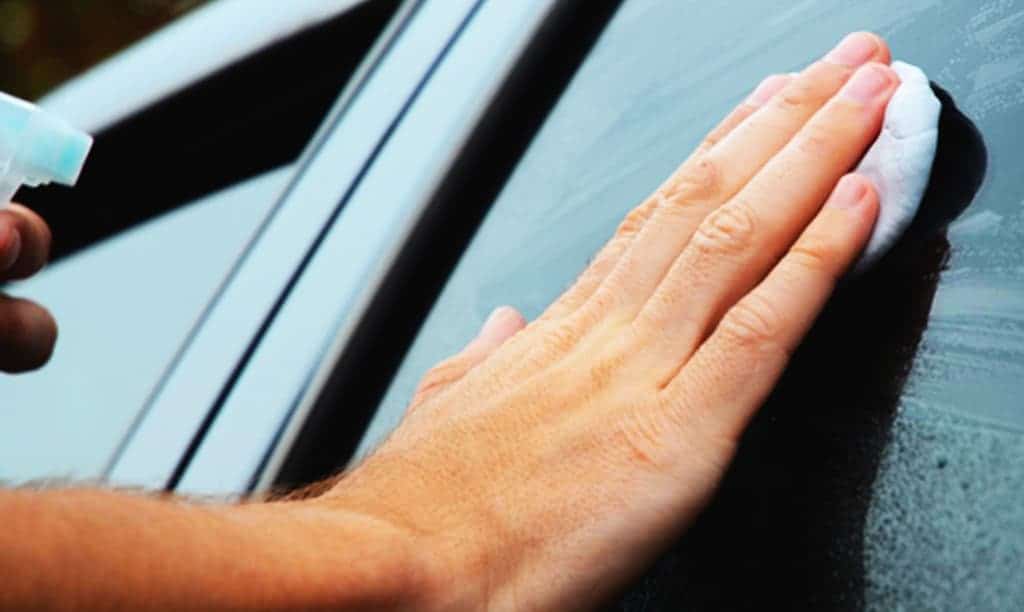 All of the necessary products procured for less than $40 or so, it's time to get claying. To help illustrate this process, here are some of the core steps for using a clay detailing product on a vehicle.
Step 1: Wash & Dry Your Vehicle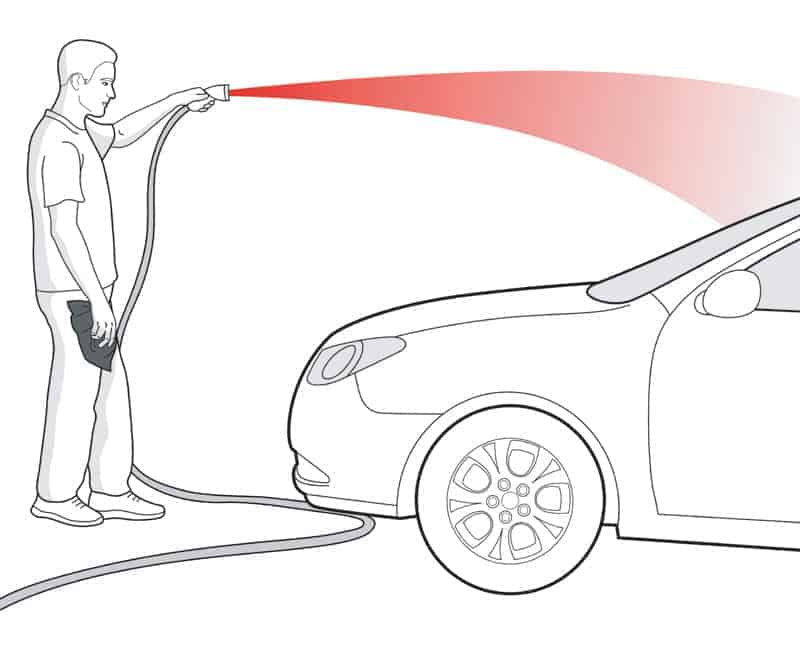 Using the time proven, two-buckets-and-a-beer car wash cleaning method, thoroughly wash and dry your vehicle. This completes the first, and arguably most vital step of the claying process, as it removes the majority of the dirt and surface debris, and therefore expedites the claying process exponentially.
Step 2: Gather Your Goods
When it comes time to get your shit together, your clay decontamination kit should look something like this:
(1) Clay bar, clay mitt, or clay cloth
(1) Bottle of clay bar lubricant spray
(1-3) Ultra-plush microfiber towels (for drying when you're done)
(1) Plastic sandwich bag for quality control (we're fucking serious)
Step 3: Pick a Starting Point
Clay bar treatments are often best completed in small sections at a time, which typically mean tackling one body panel at a time. Many people prefer to start with the left front of the vehicle, and complete sections in a circular pattern, until they come back to the original starting point, and then move on to areas like the roof and windscreen.
Step 4: Apply the Lubricant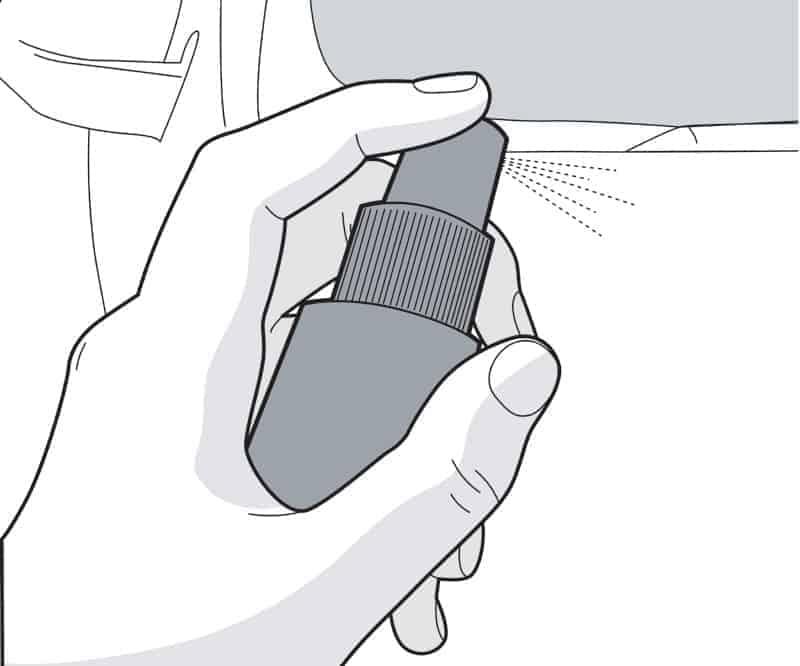 Apply a liberal amount of lube to both the surface area you will be claying, as well as the clay product itself. This stuff is inexpensive and can spell the difference between a decontaminated vehicle and a fucked-up clear coat, so don't skimp on its application.
Step 5: Begin to Clay the Vehicle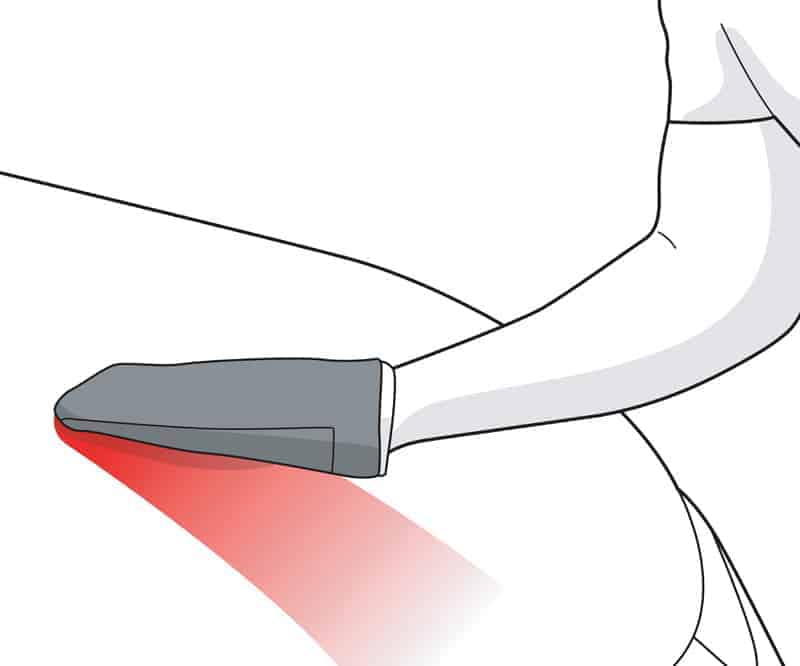 Once the surface area is properly lubricated, you'll begin to gently glide the claying media back and forth on the surface. When you're doing this, you'll feel the clay clinging to the surface. Don't worry, that means the media is doing its job, and as long as there is lube in place you have nothing to fear. Once the clay begins to slide fluidly over the surface that you've scrubbed, move on to another area, until the entire vehicle (glass included) has been clayed.
Quick Tip: NEVER clay a surface in a circular motion, as it may create swirl marks in the clear coat.
Step 6: Check Your Work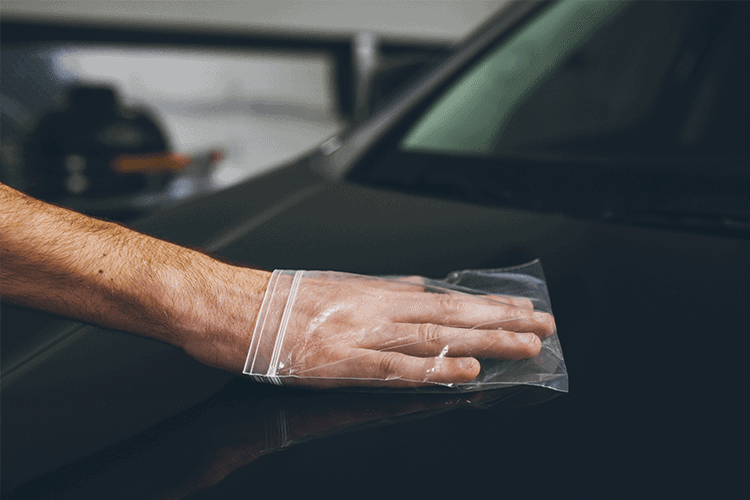 This is where that plastic sandwich bag comes in handy, as it will help you determine whether or not your work has paid off. A plastic bag serves as an "amplifier" of sorts, allowing the nerves in your hand to indicate whether or not any lingering debris or contamination are still present. If you find that there's a rough spot somewhere, hit the area with some lube and clay over it once more until smooth.
Step 7: Rinse the Vehicle & Dry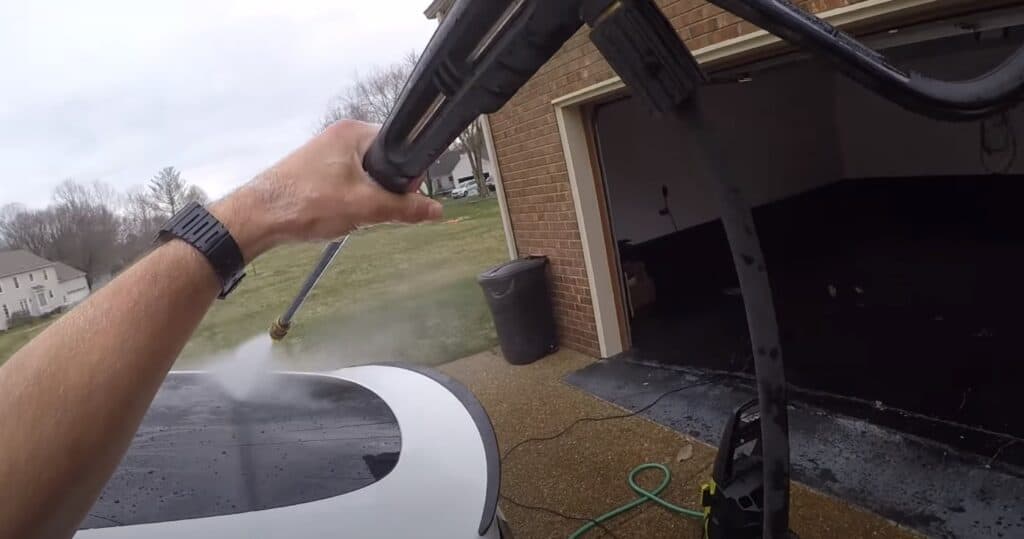 Once you've completed the entire clay treatment, finish the job correctly by rinsing and drying the entire vehicle. This will help remove any soap residue or loose particles that the clay treatment may have pushed around, and by hand drying the surface with a clean microfiber towel, you reduce the risk of unsightly water spots and pooling.
Quick Nerd Note: One of the biggest perks to using a clay cloth or clay mitt, is that unlike traditional clay bars, which must be discarded if dropped on the ground, they can continue to be used after a quick rinse.
Automotive Clay and Ceramic Coatings
While today's clay decontamination products come in a wide array of colors and compound structures, they all serve the same purpose: Safely remove stubborn and invisible debris from surfaces. Forget all of the gossip about clay bars being little more than late night infomercial snake oil. This shit works, and it works extremely well. This is especially true when preparing a surface for the application of advanced paint and glass protection products, like a nano ceramic coating or a paint protection film.
However, once a surface has been ceramic coated, it is best to avoid claying entirely, as it may weaken or remove the protectant seal. This is why ceramic coating removal typically involves a harder grade of clay, as it will scrape off the old ceramic coating, and leave a blank canvas in its wake that is ready for ceramic reapplication.
Parting Shots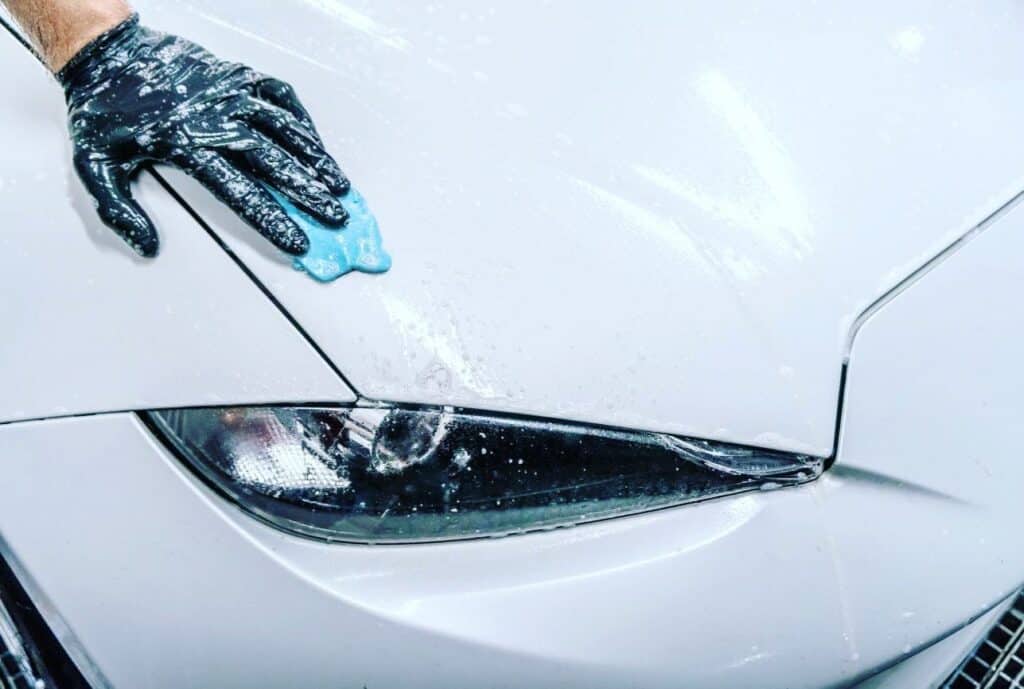 Using clay media to deep clean a surface is an easy and inexpensive way to remove embedded contaminants, and should be a core part of your annual spring cleaning routine. By sticking with a consistent debris decontamination routine, you will not only remove potentially harmful crud from your car's exterior, but provide it with a smooth surface that is ripe for protective coatings. Oh look! An Armor Shield IX nano ceramic coating kit just arrived. How fortuitous…
If you enjoyed this article, then you'll love AvalonKing's automotive care products for Do-It-Yourselfers. We create "No B.S. products" for an affordable price. And the best part, we treat our customers like family, so if you have any questions or just looking to chat about cars, we're only an email or call away. Check out our homepage here.