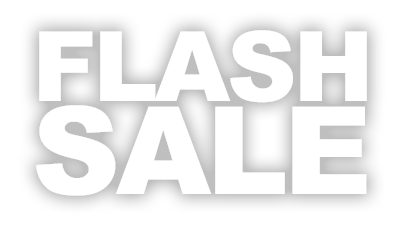 GET 3 FULL KITS FOR JUST $99.99
GET 3 FULL KITS FOR JUST $99.99
PROTECT YOUR CAR, PROTECT YOUR INVESTMENT
Get superior protection for your car with Armor Shield IX from Avalon King. This simple ceramic coating keeps your vehicle clean and looking like new without the hassle of messy waxing.
ARE YOU TIRED OF YOUR CAR GETTING DIRTY?
Everyday wear and tear, exposure to elements, and other factors can take a toll on your car
Mud & Dirt
Mud and dirt can accumulate on a car's exterior, making it look dirty and unattractive
Scratches
Scratches can occur on a car's surface due to a variety of reasons
Bird Droppings
Bird droppings are highly acidic and can cause damage to a car's paint job
COMPARISON
SEE THE DIFFERENCES
Showrooms sell this same product in their $1,500 paint protection packages. 90% of the cost is the labor, so save big with our DIY ceramic coating solution.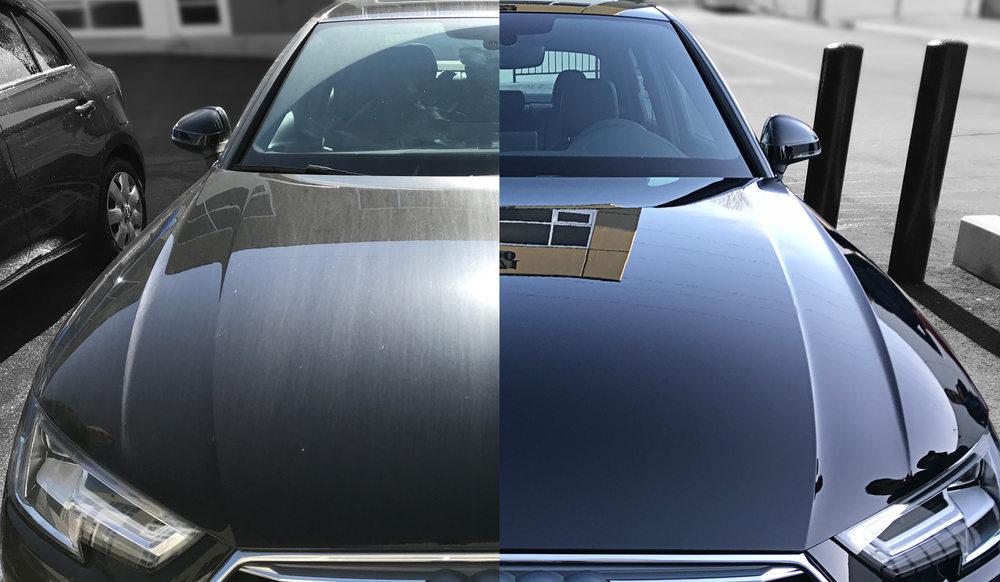 WHAT IT IS
MAKES YOU FEEL GOOD WHEN YOUR CAR IS CLEAN AND SHINY
3 Armor Shield IX DIY Ceramic Coating Kits - Limited Time Offer
The highest consumer-grade ceramic coating on the market. With a mirror-like shine and the ease of cleaning it, you'll fall in love with your vehicle all over again.
WHY IS THIS AWESOME?
Easy to apply
Lasts 2 - 5 years
All-in-one Kit
WHY IS IT AWESOME
BENEFITS OF DOING IT YOURSELF
Save 90% of the cost of a professional ceramic coating by using our risk-free professional grade DIY kit
DO-IT-YOURSELF
SAVE $1000 IN LABOR COSTS
SIMLAR LENGTH OF SERVICE
SUPERIOR HYDROPHOBIC PROPERTIES
DONE BY THE PROS
COSTLY
MINIMAL UPKEEP
HARD TO DETERMINE WARRANTY PROTECTION
HOW TO APPLY
THE ULTIMATE PROTECTIVE SHIELD
Utilizing the latest in nano-technology, our scratch-resistant ceramiccoating forms a strong glass-like protective layer above your paint.
Step 1. Wrap the application cloth tightly around the sponge.

Step 2. Shake the bottle, then apply several drops to the cloth.

Step 3. Wipe a thin layer across the surface. Horizontally then vertically.

Step 4. Continue to spread in a criss cross pattern. Add drops as needed.

Step 5. Let the coating sit between 1-5 min, remove the residue with a microfibre towel

Step 6. Continue applying and buffing the rest of the vehicle one body part at a time.
WHAT PEOPLE SAY
CLEAN, SHINY, AND PROTECTED.
Having a clean, shiny, and protected car makes you feel good
Very easy to apply and remove. One 30ml bottle did the 70 Chevelle with 2 coats and I still have over 1/3rd bottle. This Chevelle SS has been in our family since 1983. It was restored in 2008 and Dad would never washed it. He would (cringe) wipe down with wet sponge and dry with a chamois. After 10 hours of paint correction, I put 2 coats of Armor Shield on and now she's ready for the car shows this summer. Dad is not allowed to touch it, he can just drive it. I'll be doing all cleaning on it!!
Bart G. 1970 Chevelle SS
I love the Armor Shield IX product already! I applied two coats although I really only needed one. It gave my car a beautiful shine to it and made it extremely smooth I wish my childhood slides were this smooth feeling. It also rained a few days after applying the coat and I watched the hydrophobic feature working as the rain beaded up and slipped off the car. Definitely recommend this product!
Zach C. Honda Civic Si 2022
This product is amazing! As long as the car is prepped properly, application is a breeze! Honestly, I only needed one kit to do my car and I applied it to the windows, plastic trims, paint, and rims. I washed my car three times with the prep soap that Avalon King sells just to be sure that all waxes and anything on the car was stripped, along with clay barring, polishing and IPA wipe down.
Joshua O. 2012 Camaro 2SS RS
I applied Armor Shield IX August 2021 on my bramd new Kona EV 2022 but only one coat. After a year, the coating react very well but start to fade a little bit at tue bottom of the doors so I did a full cleanup, decontamination with Iron remover, mecanical decontamination, polish, IPA than I applied 2 new coats of Armor Shield IX yesterday and it's so shinny. I really like this product, so easy to apply.
Jimmy G. Hyundai Kona Electric 2022
I've done 3 cars now using Avalon King Armor Shield IX and it's so easy to maintain a clean car. Dirt & dust doesn't stick as easily so your car looks cleaner, longer. I can't recommend it enough.
Andre T. 2022 MX-5 Miata
FAQ
SO WHAT'S THE CATCH?
There isn't one. No B.S. Just apply it to your car and you're ready to rock.
It's straight out of science fiction.  But, let's give you the dry version.
A Ceramic Coating is a liquid polymer that is applied by hand to the exterior of a vehicle. The coating chemically bonds with the vehicle's factory paint, creating a semi permanent bond and layer of protection.  It does not wash away or break down and does not require repeated application every few months.
A Ceramic Coating adds additional protection to your car's exterior and helps keep it looking like-new with comparatively minimal maintenance. The coating achieves this result by making your vehicle more resilient and easier to clean.
To learn more about how it works, click here
Yes!  And we understand why you're skeptical. 
The technology isn't new; however it's previously only been accessible to luxury car owners who could afford the cost of a professional application, typically starting at $750.
We've had thousands of happy customers who have used Armor Shield IX and been blown away by the results. In fact, 97% of all customers who reviewed our product would recommend them to a friend.
The other 3% are Fiat owners.
At a bare minimum 2 years but typically up to 5.  A lot depends on factors outside of our control; weather, how often the car is washed, where it's stored. 
Eventually the transparent coat will wear away over the years (this will be invisible to the eye) and its overall longevity really depends on conditions, cleaning frequency and proper application.
Yeah…that's exactly what this product is made for.  
We designed the formula for the daily car driver, someone who wants to keep their car clean and protected, but without the huge expense of professional detailers.

Instead of paying mark-ups of around 2000% from the auto detailing shop, we provide you with an easy-to-follow D.I.Y. package.
If you have any questions, we're always nearby to help out.
Yes, you definitely can. You see, the problem with regular waxes is that it's a temporary process you have to continuously perform every other month to keep the surface protected. So while you might save a few bucks on the first initial purchase, Armor Shield IX will pay itself back already at the second time you would otherwise have purchased a regular wax.
Armor Shield lasts at bare minimum 2 years and usually closer to 4 years, depending on the conditions exposed to. You do the math.
IMPRESS YOUR NEIGHBORS.
We offer a two years money back guarantee
3 Armor Shield IX DIY Ceramic Coating Kits - Limited Time Offer
The highest consumer-grade ceramic coating on the market. With a mirror-like shine and the ease of cleaning it, you'll fall in love with your vehicle all over again.
WHY IS THIS AWESOME?
Easy to apply
Lasts 2 - 5 years
All-in-one Kit